Farm Safety
                 

 " Think Farm Safety "  

     

          
Initiative by Southern Fuel & Farm Supplies Ltd, Farm safety stickers are available in store or from your Company Representative.
We hope you will place them on any machines or any dangerous areas on your farm. The sticker is designed to remind anyone working in that area, or near that machine to think safety first before doing anything else.  We hope that farmers, all farm workers and all farm family members, will be constantly reminded of the need to THINK FARM SAFEtY in everything that you do on the farm before beginning any task.
We sincerely hope you will take the time to place these stickers in all dangerous or potentially dangerous areas. The stickers are designed to the highest quality standards to stick to most surfaces. It's important to clean and dry the surface first before peeling off the backing paper and applying the sticker.
We have sufficient quantities of these stickers available, we can supply whatever amount you wish, free of charge. Simply call into our office, or contact your company representative.
We would particularly appeal to wives / partners and mothers to take the initiative to carefully walk through the farm and consider any areas of danger. Pick out what you consider to be the most dangerous areas. Take the opportunity to discuss safety with all the family and use the stickers provided to remind all working in these places to THINK FARM SAFETY. The sticker along with reminding all to THINK FARM SAFEtY, also has a simple three digit emergency phone number. Should there be an accident there is an immediate number to phone for help. We also recommend saving this number on your phone.
Farm accidents are a major problem on Irish farms. We all know families touched by these terrible tragedies, often in spite of paying serious attention to farm safety. We hope that this initiative brings farm safety to a higher level of awareness and that the "THINK FARM SAFEtY" stickers will help create excellent farm safety habits and procedures on your farm workplace.
Yours sincerely,
For Southern Fuel & Farm Supplies Ltd.
Useful Links for Farm Safety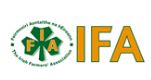 Join our mailing list today.