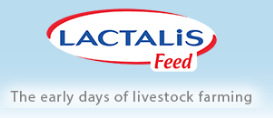 Milk is the first determining food in the development of all animals, particularly calves. Liquid feeding is an essential phase of animal husbandry, and the performance of your stock and the long term profitability of your business depend on optimum results at this important stage. Lactalis Milk Replacers support success and performance during this crucial phase.
Southern Fuel & Farm Supplies Ltd in partnership with Lactalis Feed has brought to the market a range of world leading milk replacers.
(The Company) Lactalis is a family owned Dairy Group based in the West of France. From its foundation in 1933 the Group has expanded rapidly to become a multi national business employing 61,000 people on 5 continents. The Group operates in over 200 production sites in 37 countries worldwide.
• Largest Dairy Group in the World. Turnover of €16 billion.
• Largest Cheese Producer in the World producing a series of prestigious French and International brands.
• Largest Milk Collector in Europe. 15 billion litres worldwide
' Lactalis is the world leader in dairy products '
                       Eurovo Lactech                  
Lactech is formulated to target the necessary growth rates for high performance dairy and beef calves.
The total protein and fat ratio has been designed to optimise calf development through to weaning.
Target daily growth rates of 0.7kgs + per day are achievable with this quality all-rounder milk replacer.
                    Eurovo 26                
Eurovo 26 is formulated for high performance dairy replacement stock.
Designed with high levels of dairy protein and ideal amino acid profiles, it maximises growth performance at the critical early development stage.
Growth rates of 0.9 kgs + per day are achievable with this premium milk replacer to meet the target size and weight for bulling and calving.